Proper Dovetail Layout for Hanging cabinets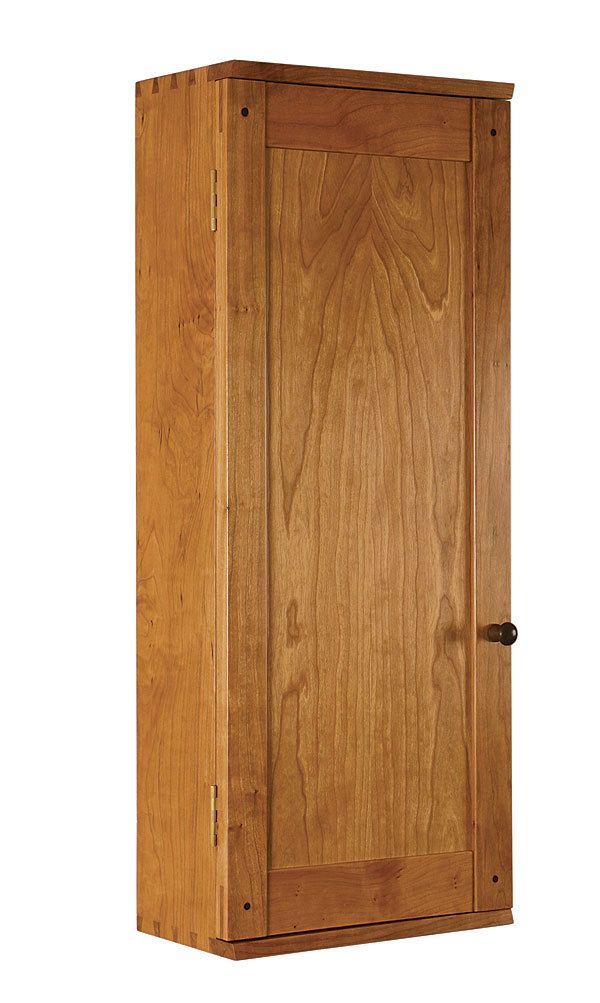 Q:
I'm making a hanging wall cabinet and would like to use dovetails to join the sides to the top and bottom. Should I put the tails on the sides or on the top and bottom?
Ron Knight, Beacon, NY
A:
To take advantage of the joint's mechanical strength, the tails should go on the sides. Think of the cabinet as a drawer: Tails are put on drawer sides so that the drawer will stay together when it is opened, even f the glue has failed or wasn't there to begin with. On a hanging cabinet, if the tails were on the top and bottom and the glued failed, the absence of any mechanical connection means the joints could slip and the case fall apart.
Photos and drawings: Kelly J. Dunton