Make a Bargain-Basement Plane Perform Like Royalty
Even a pauper can own a prince of a plane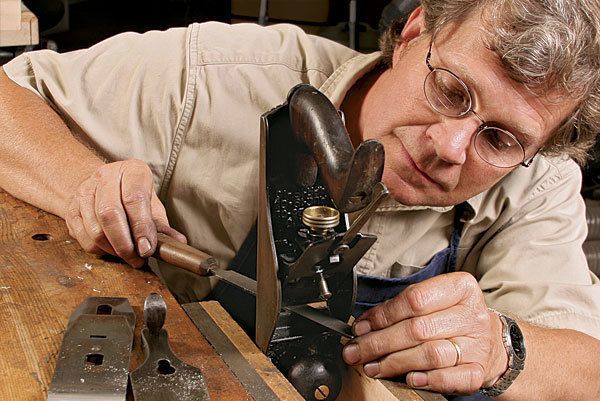 Synopsis: A common misconception among many new woodworkers is that you need an expensive plane to experience the joy of handplaning—the whisper-thin shavings, the tool gliding across the board, the glass-smooth, dead-flat result. Not true. You can get great results from a garage-sale find or an eBay purchase as long as you know what to do. Roland Johnson has rejuvenated dozens of Stanley Bailey planes and given more than 100 seminars on the subject. Here, he demonstrates how to tear down a plane to its bare chassis and rebuild it into a classic.
Smoothing a board with a handplane is one of the most pleasurable processes in a woodworking shop. I love the feel of a well-tuned plane gliding across the surface, with whisperthin shavings rising from the tool's throat. And there is no faster way to create a glass-smooth, dead-flat surface for finishing.
A common misconception among many…
Start your 14-day FREE trial to continue reading this story.