Free Plan: Table Saw/Router Combo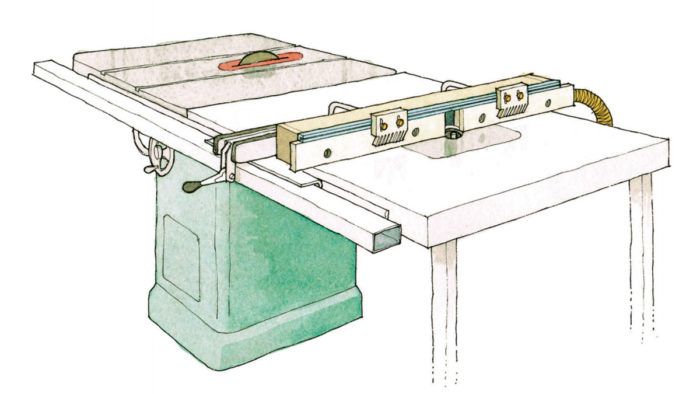 This Method of Work tip will save you shop space and give you a versatile router table to work on.
CLICK HERE to download the free PDF article and woodworking plan for David Diaman's Tablesaw/Router combo.
If this plan interests you, stay tuned for Fine Woodworking's 2010 Tools & Shops issue. John White's article will cover the pros and cons of a system like this as well as walk you through building a router table into your tablesaw outfeed table.
If you are familiar with John White, you know this isn't his only good idea for improving your shop space and efficiency. Check out a few more of his articles:
And here are some more ideas to get the most out your shop space: