Power Lift for Drill-Press Table
Making woodworking less phyiscal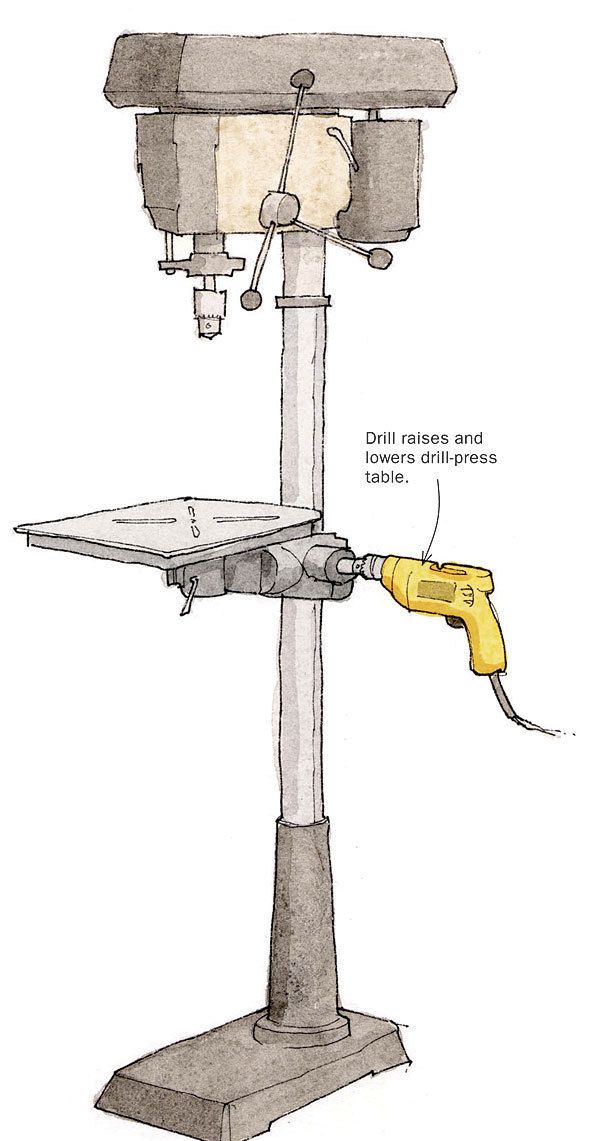 I am getting on in years and I need to find ways to make woodworking less physical. Here is the way I make adjusting the height of my drill press table much easier.
My drill press employs a crank handle to raise and lower the table. But I found the handle to be awkward and hard to turn. So I rigged up a method that does the job using an old hand drill. The drill I use has variable speed, is reversible, and has plenty of torque.
I removed the factory hand crank from the drill press. The shaft was 7/16-in. dia. with a flat side for the setscrew. I found that a 1/2-in. mechanic's socket would fit over the shaft. I drilled and tapped the socket near the end for a setscrew to hold it on the shaft with no sloppy movement, and then I chucked a 1/2-in. socket driver into my drill, which fits the square drive hole in the socket. Now I can run the drill slowly forward or reverse it to raise or lower the table. To save time, I just leave the drill set up nearby.