IWF Alert: 12v drill combo is best deal at the show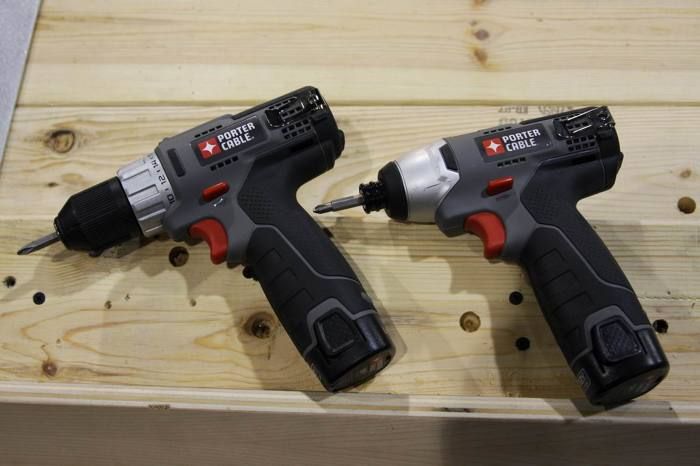 Woodworkers don't need 18V drills, at least not in the woodshop. A smaller drill/driver is easier to control for the tasks woodworkers do most. But occasionally you'll need to drive some long screws into wall studs, or worse, into hardwood. That's when its nice to have an impact driver. If you haven't used one, you'll be shocked at how even a small drill can handle the longest screws, and without stripping the head.
The great thing about having both a drill-driver and an impact driver is that you can set one up for drilling and the other for driving, making it a snap to screw cabinetry together, for example.
If you are ready to replace your old cordless drill, or you've been flirting with the idea of buying an impact driver, you won't find a better deal than this kit. It is the 12 Volt MAX* Compact Lithium Two-Tool Kit (PCL212IDC-2), and it will be available in October at a suggested price of $139!
Read about other great tool finds at IWF 2010