A Lattice for a Wine Rack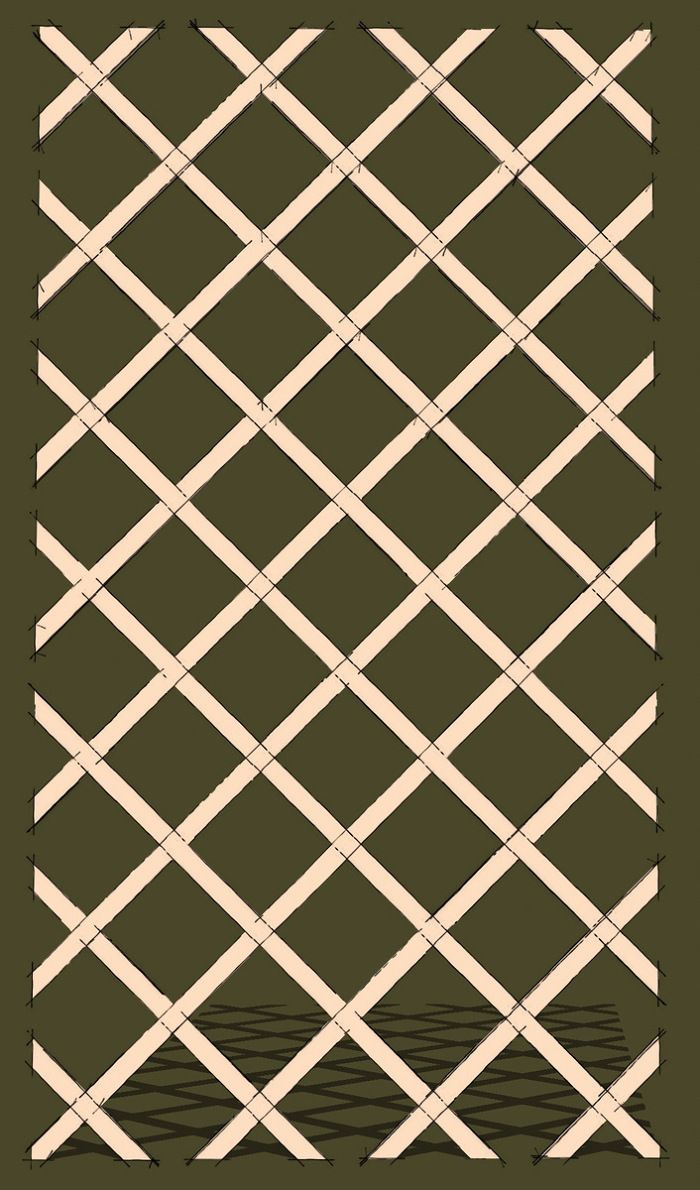 A question was posed on the Knots forum about how to draw a lattice of diagonal slats for a wine rack. Here's one way to do it.
There are other ways to do this in SketchUp but this one is efficient. For the lattice shown, it results in four each of five different components and a concise cutlist.