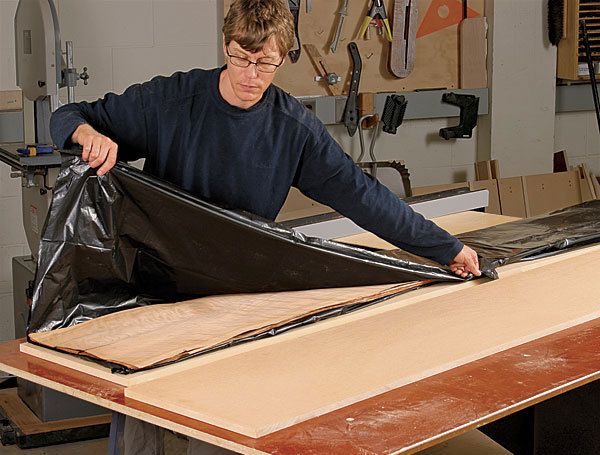 Q:
I bought some veneer from an online retailer. It was sent to me rolled up in a box. Can I store it like that?
Chris Landry, Cincinnati, OH
A:
Do not store veneer rolled up. The longer it is rolled up, the more likely it will remain curled after unrolling it. Unroll it immediately and keep it flat and out of direct sunlight.
Also, take care to maintain the veneer's moisture content. Put small pieces in a garbage bag, tape it shut, and put it between two pieces of cardboard, taped together. Wrap large pieces in black plastic and place them between pieces of MDF. Store in a cool place not subject to rapid changes in humidity.