Miter Your Dovetails
Strong, elegant joinery allows a decorative edge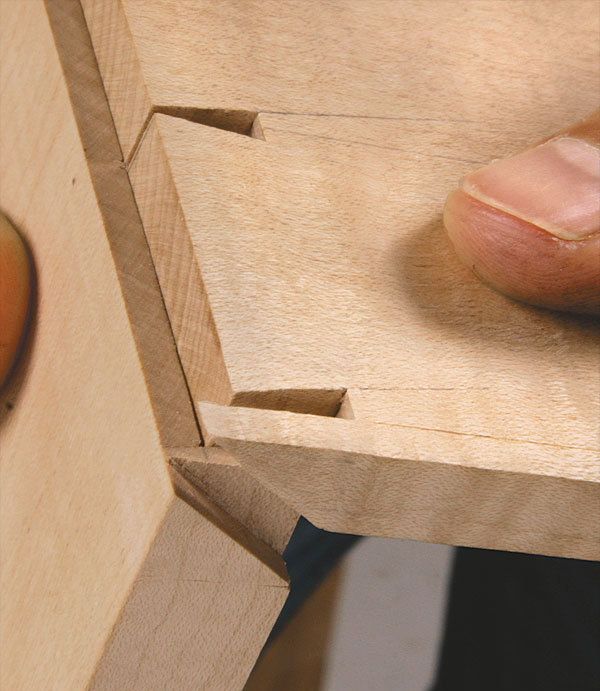 Synopsis: The joinery in this small dresser mirror combines dovetails and miters in an innovative way. The author explains how to do two versions — a frame joint that has great mechanical strength and is great for small frames that are too thin for a standard mortise-and-tenon joint, and a set of mitered half-blind dovetails that allows for solid case construction with a molded profile around the front.
Among my favorite things about making this small dresser mirror is the joinery—two different combinations of dovetails and miters that are strong, look great, and allow me to cut molded profiles on the edges and faces of the piece.
On the case, the lap of the half-blind dovetails enables me to cut a continuous ovolo edge detail around the top. The miter at the front of the joint also lets me cut a molded profile on the front of the case.
I…
Start your 14-day FREE trial to continue reading this story.