Part-Time Outfeed Table for the Bandsaw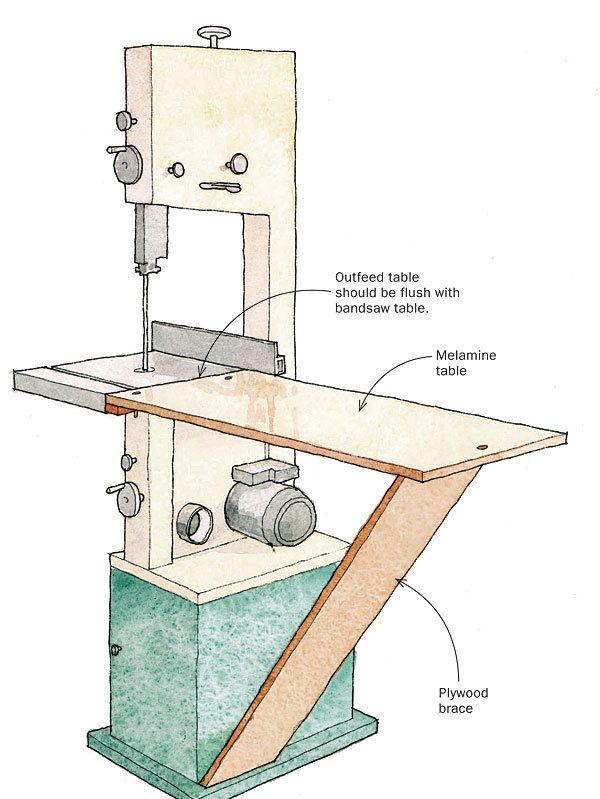 When I began resawing longer and heavier pieces of wood on my bandsaw, I decided to add an outfeed table to support the load. I could not find a commercial outfeed table that fit my needs, so I came up with this design, which is simple to make and can be installed or removed in seconds. One nice feature is that the table is always perfectly aligned with the bandsaw table.
To build the outfeed table, first, make and bolt the attachment block to the bandsaw table. Locate the block so that the top of the outfeed table will be flush with the top of the saw table, then drill holes for the bolts and attach the block to the bandsaw table.
With temporary support holding the outfeed table level, drill vertical holes in the front lip of the table through the attachment block and countersink two bolts to pin…
Start your 14-day FREE trial to continue reading this story.