Another Way to Flatten Warped Boards with Your Planer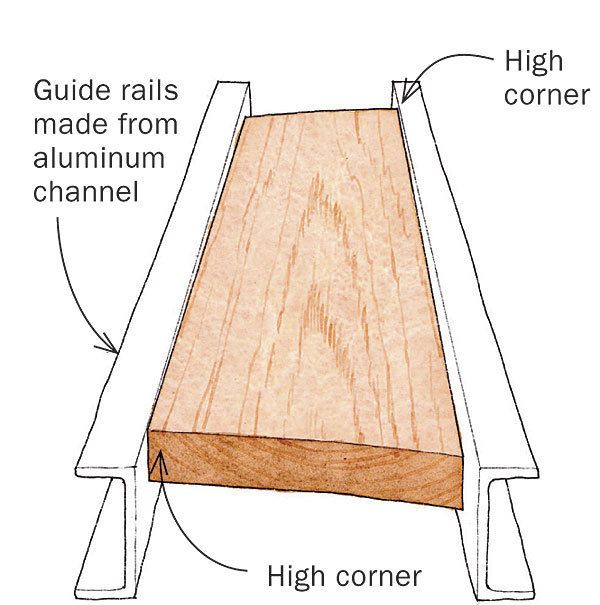 One of the most common ways to flatten a board in a planer is to glue sacrificial rails to the board and then rip off the rails once the planing work is done (see Jerry Lyons's method in FWW #208, p. 16). My approach eliminates those rails in favor of reusable 1/2-in. by 1/2-in. skid strips dry-fitted into grooves routed into one surface of the board.
Joint the edges of the board and clamp it between two guide rails (I used aluminum channel, but you could use wood beams or steel angle iron) so that the two high opposite corners are near the top of the rails. Attach the router to a piece of stiff plywood wide enough to span the guide rails, make a 1/2-in. clearance hole for the bit, and screw a couple of guide cleats to the edges. Adjust the bit so that it makes a shallow, flat-bottom…
Start your 14-day FREE trial to continue reading this story.