On the Bandsaw, Stick with Skip-Tooth Blades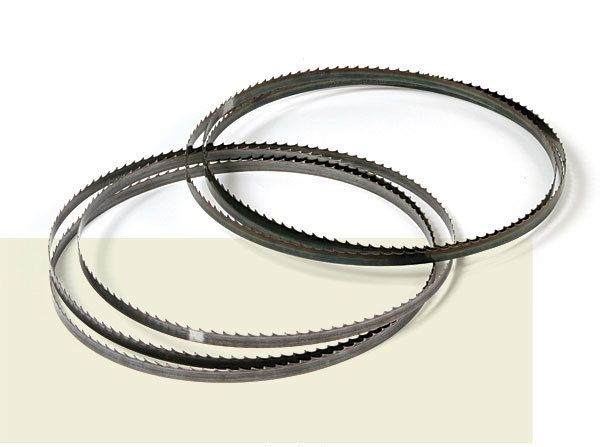 Q:
What's the difference between hook-tooth and skip-tooth bandsaw blades?
Harrison Fortson, San Pedro, CA
A:
The difference is the shape of the teeth, which has a noticeable impact on how each type of blade performs.
As the name suggests, the teeth on hook-tooth blades resemble hooks, raked aggressively forward. They cut quickly, but the sides of the kerf are rougher and there is noticeable tearout along the bottom of the workpiece, where the teeth exit the wood. They are best used just for ripping boards to rough size.
Skip-tooth blades have a less-aggressive rake angle and so make cuts more slowly, but the cuts are much smoother and cleaner. They are a better choice for general use. I outfit all six of the bandsaws in my shop with skip-tooth blades. I use 1/2-in.-wide, 3-tpi (teeth per inch) blades for ripping stock, resawing, and cutting joinery. For cutting curves, I use 1/4-in.-wide and 1/8-in.-wide blades, both with 4 tpi.