Leaded glass made easy
The leaded-glass for these doors are simple to make and they really help to finish out the Stickley style for this piece.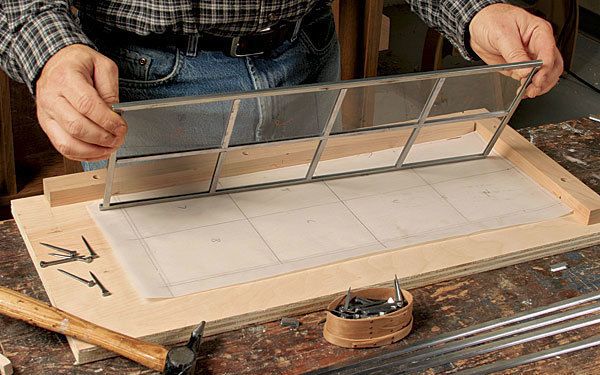 Synopsis: The leaded-glass doors in Michael Pekovich's Arts and Crafts display cabinet are not only true to the Stickley style, but they look great and are simple to make. Once you have mastered the techniques, you can easily apply them to more intricate designs. Pekovich takes you through the process of making a template, cutting the glass cleanly, assembling the glass panes between strips of lead called came, soldering the frame together, and adding the finishing touches. Also included are instructions for making a curved glass design.
For the Arts and Crafts display case on p. 30, I made doors with leaded glass. Not only is leaded glass attractive and true to Stickley furniture, but it's also simple to make and an alternative to glass panels divided by wood mullions. The simple pattern on these doors is a great introduction to the craft, but the techniques apply easily to…
Start your 14-day FREE trial to continue reading this story.