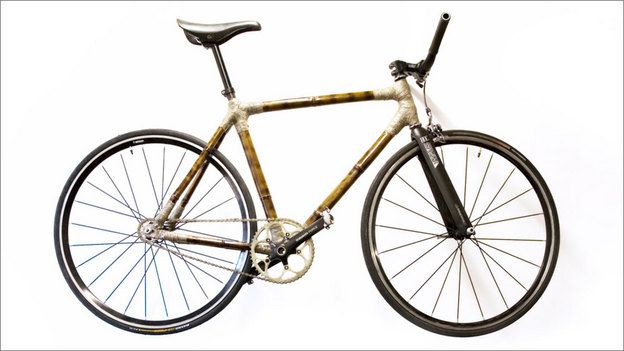 Although I spend most of my free time in the shop, I do try to stay fit as well. Over the past few years, that has meant riding a road bike as much as I can. Being the tool geek and tinkerer that I am, it also means that I've spent a lot of time looking at the websites of custom bike makers and learning what I can about how to make a bike.
At any rate, it was through all that browsing that I first came across Calfee Design, known primariy as a maker of custom carbon fiber bike frames. However, they also make a very cool frame from bamboo. That's right, bamboo. As you might know, bamboo is a great natural resource, as it grows quickly and is plentiful. It's also strong and absorbs the road vibration well. That makes it a great material for bike tubes. And that's pretty cool. All the bikes I've ever seen or ridden have been made from materials (steel, aluminum, and carbon fiber) that require quite a bit of manipulation and technical skill to turn them into a bike frame. With bamboo all you need to do is have the shoot and heat treat it a bit so that it doesn't split. The individual tubes are held together with epoxy and some kind of fabric or fiber (Calfee uses a hemp fiber).
Recently, I came across a NPR piece about the Bamboo Bike Studio in Brooklyn, NY. You can go there over the weekend and leave with a brand new bamboo bike. Very cool. In fact, I think I just might have to give it a try.