Spalt Your Own Lumber: Drying Spalted Wood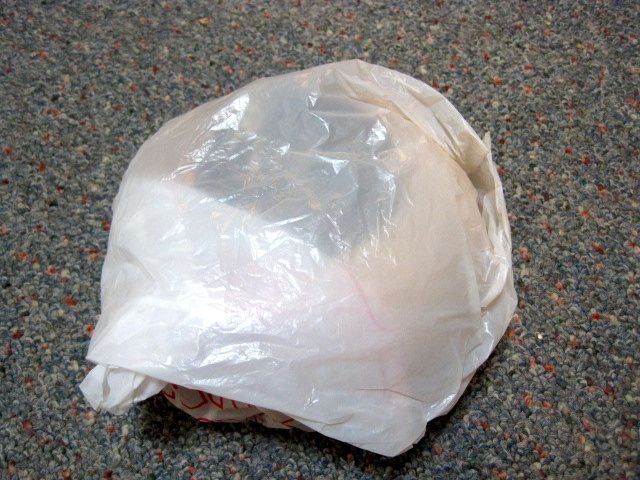 Drying wood is always an obstacle course, especially when working with turned pieces. A crack in the wrong area can ruin months of work. Luckily, spalted wood can be a lot easier to dry than sound wood, provided you follow a few simple tricks.
First, the science
Wood spalts when fungi colonize and consume parts of the wood. Decay fungi consume the cellulose and hemicellulose, and some can break down lignin (these are building blocks of a wood cell wall). Pigment fungi eat the available sugars in wood, and don't take apart any of the structure.
So, what happens when you take out a piece of a wall? The wall becomes less stable because there is a hole in it! More things can move through a big hole, as I'm sure we've all learned during some summer when there was hole in the screen door.
Water moves through wood partially through pits, which are tiny openings between cells. Big holes in the cell wall mean more water moves more quickly. In addition, the stress put on the cells due to different amounts of water in different areas of the wood (which causes cracking) also plays a role. Using the screen door analogy, you should be able to visualize this: a screen with holes will not show as much stress when bent as will a sound screen. The holes alleviate tension (and also make it easier for the cell to collapse – which is a different post altogether).
What it means
Yeah yeah, science is great, but what does all that mean? First of all, more water movement means that the wood dries more quickly, since the water can diffuse out more readily. This would normally create a problem, since quick water movement places more stress on the wood cells. However, since these cells have been partially digested, the tension isn't as big of an issue. And since you don't have to worry so much about cell stress, you can employ quicker drying techniques.
Old-School Drying: ye ole plastic bag
You can in fact dry just about anything in a plastic grocery bag. However, drying spalted wood in this manner is particularly effective. Plastic bags allow just enough moisture movement to allow a slow moisture diffusion from wet wood. With spalted wood, the bag doesn't even need to be cinched tight. Just place the wet wood in the bag, wrap the opening around the bottom, and wait a month. Every week, take the wood out, flip the bag inside out, and place the wood back in. Loosen the bag each time as well, so that by the end of the month, it is only loosely around the wood.
Note: higher density species will take longer to dry. For instance, aspen will dry in two weeks, but maple could take two months.
New Age Wood Drying: the microwave
Before anyone goes and does something their kitchen will regret, I want to state very clearly that this is only for rough-turned or final pieces, NOT large chunks of wood! Microwaving clear wood will often help prevent cracking, but may not completely control it. With spalted wood, since speed of drying isn't as much of an issue, the microwave is the perfect option.
Step 1: place some white (no print) paper towels on the bottom of your microwave.
Note: old, disgusting microwaves make the best option, since no one will care if you ruin it.
Step 2: place your bowl in the microwave, in the center. Nothing else should be in the microwave!
Step 3: put the power settings of your microwave on low. Once you get the hang of this, you can try experimenting with medium and high settings. Set the time for 30 seconds (less if the piece is smaller than your hand). Hit start.
Step 4: Take out the piece and check its temperature. If its too hot to touch, let it cool for a minute or so before going again. If it is steaming, again, give it a minute or so to cool. Otherwise, shove the piece back in and do another round.
Step 5: Repeat steps 3 and 4 until the piece you remove is hot and not wet. As long as the outside feels damp when you touch it, there is still water to move out. If the piece feels mostly dry, also stop the process.
Step 6: allow the piece to cool for several minutes, then put it in a plastic bag. Give the piece a week in a plastic bag to allow the remaining water in the wood to equilibrate. When you remove the piece, it should be dry and crack-free.
Pointers
If the wood begins to crack while in a plastic bag, add another plastic bag around the first. There is probably a hole somewhere you are not aware of that is letting moisture out.
If the wood begins to crack while microwaving, stop immediately. Put the wood in a plastic bag and let it sit for a week before resuming drying.
Never ever ever microwave wood for longer than a minute at a time. Wood combusts very easily, and WILL catch on fire in your microwave if you are not careful.
And remember – best to hold off experimenting with the microwave until after Thanksgiving. Wouldn't want to have to explain to the spouse just why the good microwave smells like a campfire.
Sara
http://www.northernspalting.com
Rough-turned bowl loosely bound in a plastic shopping bag for drying.
A very loose placement of a plastic bag, suitable for the final days of drying.
Wood that is dried too quickly will crack, even if it is spalted.
Old junk microwaves with little power make the best tools for drying spalted wood. Be sure to place paper towels on the bottom to soak up all that released wood moisture.