The difference of having quality professional photos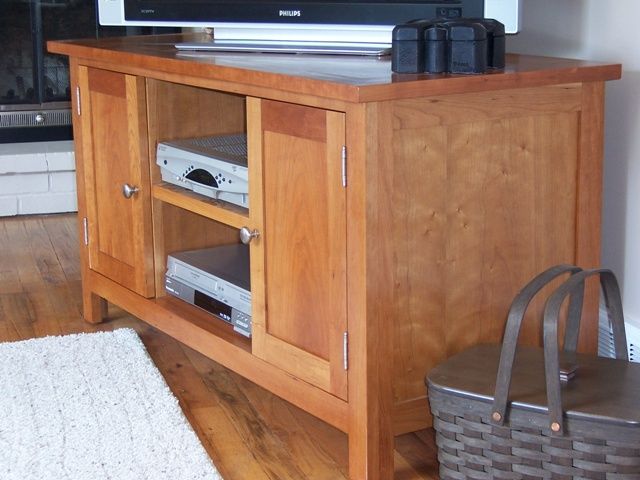 Being a woodworker for a number of years, I have always been proud of the furniture I built. So much so that I normally dust it off and take a few snap shots of my piece with my trusty old digital camera. The problem was that I knew the pictures weren't as good as they could be but with my limited photography experience and low end camera, I wasn't sure where to begin to achieve better results.
I contemplated learning photography on the side. Buying a better camera, back drops and task lighting may make my pictures look more professional, but I still lacked the skill set of a pro photographer. I even read a few articles about photographing furniture, but when the author started talking about aperture and focus settings on cameras, I knew I was in way over my head. They say a man has to know his limitations, so I decided to skip the DIY route and hire a pro to do the work instead. I searched in the local yellow pages of a photographer who was in my neighborhood that I could work with easily. I selected Stacy Fenner of Fenner Photography and we set an appointment and he came over one night.
As soon as Stacy pulled into the driveway he pulled out what looked to be about $8,000 – $10,000 worth of equipment from his truck. Then after he set up his equipment, we started to shoot the breeze about photography. He mentioned about how he prefers one camera over another but wasn't going to spend $1,500 on a lens for a $3,000 camera that has focus problems. I knew right then and there that I would never try to shoot pro photos. If I had $4,500 lying around I would buy better tools, not camera equipment.
Stacy took about 40-50 pictures of seven different pieces of furniture in about two hours. A few days later he dropped off the picture CD and my jaw dropped when I saw the quality of his shots. Hiring Stacy was worth every penny and I strongly recommend hiring a pro photographer if you want quality shots of your furniture.
One of the hidden bonuses that came from hiring Stacy is that his business is on Facebook. After he uploaded the pictures to his computer he posted a few of them on his Facebook page. I received free advertising since all of his connections (about 200 people) looked at the sample pictures he posted and I got a few compliments on my work!
Stacy was able to capture incredible detail in this photo.
This picture was actually taken in my driveway because my ceilings weren't tall enough for the backdrop.
You can see where my flat screen TV sits on top of the cabinet. It's the downside of waiting too long to hire a pro photograper