Hand v. Power Tool Showdown: Watch it Live Online Nov. 12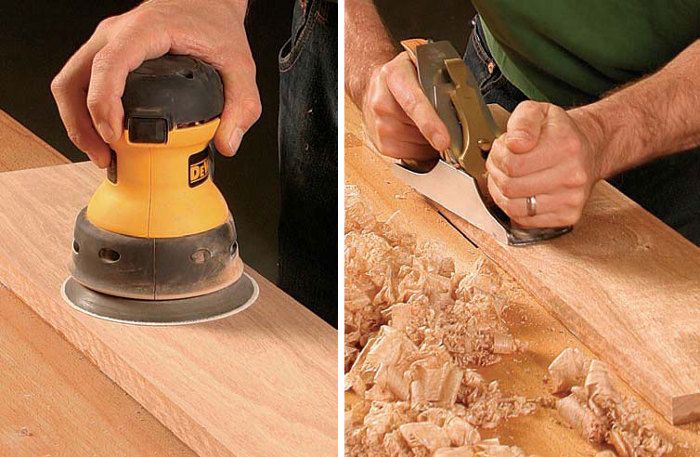 UPDATE: Visit the Live Video page now. Streaming begins at 1:30 p.m. EST. Can't make it live? Don't worry, we'll record the event for on-demand playback.
Fine Woodworking is launching a first-of-its kind live streaming video event on Thurs., Nov. 12 at 1:30 p.m. EST. Watch two FW staffers duke it out to see which method is faster for getting a finish-ready surface: magazine editor Asa Christiana with power sanders v. art director Michael Pekovich with hand planes.
Click here to tune in for the live event and you'll get:
a peek into the FW shop
a chance to ask FW staff questions via live chat
tips on surface preparation
to find out which method reigns supreme
Kari Hultman of the Village Carpenter blog will cover the event via Twitter.
There will also be a live studio audience of woodworkers like you, and you can chat live with our editors through the live video interace.
What are you waiting for, watch it live!