James Krenov: 1920 – 2009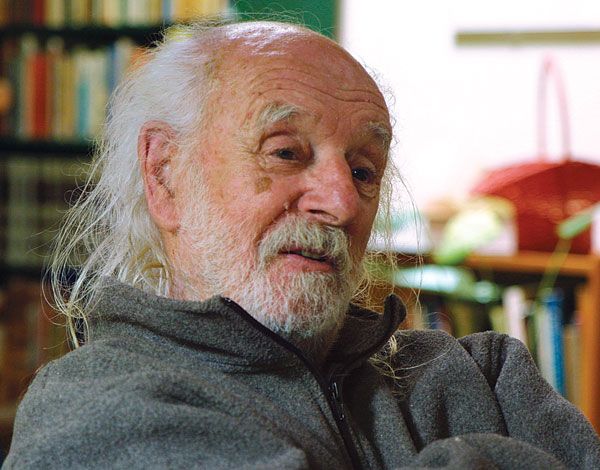 James Krenov, a legendary woodworker, author, and founder of the College of the Redwoods Fine Furniture Program, died yesterday at 88, according to colleague and family friend David Welter.
Through his school and his furniture, Krenov inspired a generation of furniture makers with a high regard for both materials and craftsmanship and design with an aesthetic informed by organic, subtle details.
The son of Russian aristocrats, Krenov was born in Siberia in 1920. His family eventually settled in Seattle, then Krenov moved to Sweden in his mid-twenties. He began his career in woodworking there, studying with famed furniture designer Carl Malmsten. Until his work began to take off, his wife Britta kept the family afloat on an economics teacher salary.
After 30 years in Sweden, Krenov returned to the United States and published his first book, A Cabinetmaker's Notebook, in 1976. It articulated a new way of woodworking, one that intimately involved the maker with the material.
In 1981, he founded the influential College of the Redwoods furniture program in Fort Bragg, Calif. Krenov speculated on the influence he has had on woodworkers throughout his career in a March 2003 interview with Fine Woodworking, "It's not that I had a message that was outstanding or unique or anything like that. I just expressed the feelings that a great number of people had … 'Live the life that you want to live. Don't be unhappy in your work.'"
His work is displayed in museums in Sweden, Norway, Japan, and the United States. Since his first book, he wrote four other books on woodworking: The Fine Art of Cabinetmaking, With Wakened Hands, Worker In Wood, and The Impractical Cabinetmaker.
He retired from the College of the Redwoods in 2002 after more than twenty years of instruction and inspiration. He continued to build custom cabinets from his home shop in Northern California until his failing eyesight prevented him. Since then, Krenov continued with his passion for wood building his classic wooden hand planes.
In the 2003, Fine Woodworking asked Krenov how he would like to be remembered… He responded, as a "stubborn, old enthusiast."
The funeral services will be private and the family plans to spread his ashes at the ocean, likely along the route of his daily walk, according to Welter. Contributions in Krenov's memory can be made to The James Krenov Scholarship Fund care of the College of the Redwoods.
Video: James Krenov on Handplanes
A September 2007 interview with David Heim of FineWoodworking.com:
Produced by: Gary Junken and David Heim
Video Length: 2:46