Wood Allergies
A reaction can strike randomly and with little warning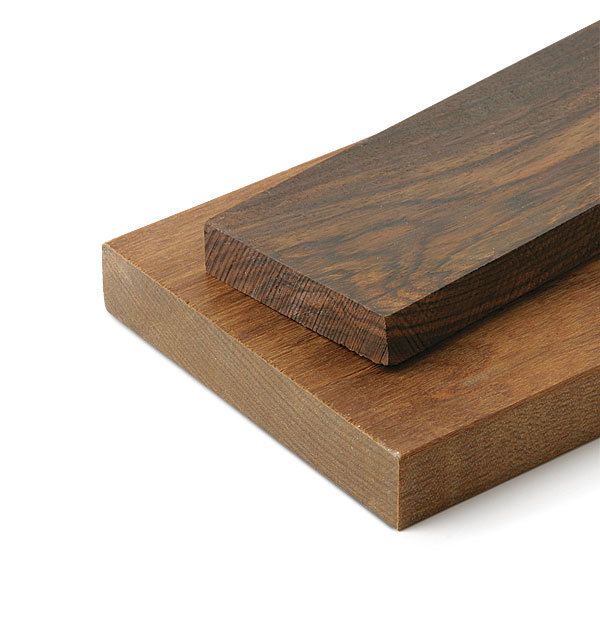 Synopsis: Red, itchy skin. Swelling. Blisters. Asthma. Headaches. Rapid pulse. If you've experienced any of these symptoms after working in the shop, you could be suffering from an allergic reaction triggered by the chemical compounds found in certain woods. David H. Jones, woodshop manager in the Department of Wood Science at Virginia Tech in Blacksburg, Va., explains what symptoms to look for, which woods are most prone to causing allergic reactions, and how to minimize the risk.
From Fine Woodworking #206
The cabinetmakers at ShackletonThomas, a custom furniture maker in Bridgewater, Vt., were excited at the prospect of working with a new wood. A customer had ordered a bedroom set to be made from Australian lacewood. Five workers assigned to the order began jointing, planing, and rough-cutting the boards as normal.
On the third day, one of the workers developed a red rash on his arms that soon turned into blisters. Taking no chances, the shop manager sent him to the hospital. But the genie was already out of the bottle. Of the five people directly working with the lacewood, four had allergic reactions, as did two others working on different projects in the same room.
While the six victims were recuperating at home on steroids, the remaining woodworkers donned Tyvek suits and respirators to complete the bedroom set. After the pieces were shipped, the entire workshop was professionally vacuumed, air filtration units were installed, and the bags on the dust-collection system were replaced.
For woodworkers, this story is alarming, but it also raises questions. What was it about this particular species that caused such reactions? Why did some who were not using the wood react while another, who was in direct contact with it, didn't? Finally, is there any way you can avoid such a reaction yourself, short of looking like a member of a hazmat team every time you use a new wood?
A wood's natural defenses are to blame: We all know that some plants, such as poison ivy or deadly nightshade, are toxic to humans and should be avoided. Trees also contain poisons to deter browsing animals or fungal attack. These poisons are mostly concentrated in the leaves, bark, and sapwood. While very few woods are toxic to humans, many can cause allergic reactions.
An allergenic plant is different from a toxic one because while the latter affects almost everyone, the former can be benign to one person yet cause a severe reaction in another. Wood allergies are triggered by extractives, chemical compounds found in the heartwood. Who is sensitive is a matter of chance, since each person's unique metabolism determines whether he or she will have a reaction. Some people have an immediate reaction to a certain wood, but the chances of a reaction increase as exposure increases.
What is more frightening is that after you have an initial reaction you enter a permanent state of sensitization or hypersensitivity. From that point on, your body will always respond to this particular wood, and you may become allergic to other woods that did not bother you before.
For the full article, download the PDF below:
View PDF