A Visit to the Sharpening Doctor
Two readers hone their skills with help from our expert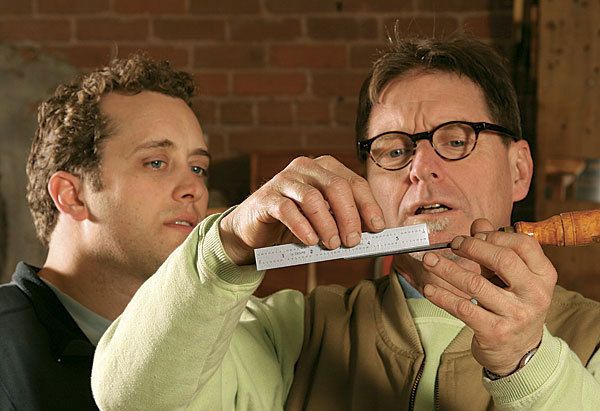 Synopsis: Two "patients" came to Fine Woodworking and contributing editor Gary Rogowski for help with one of woodworking's more common woes-sharpening. Both Aaron Petersen and Marco Cecala are longtime power-tool woodworkers who had starting using hand tools within the past few years. Petersen was most frustrated with his chisels; Cecala with his handplane blades. Look on as they learn the secrets to a sharp edge: flattening the back, achieving a good hollow-grind bevel, and finally, honing the edge.
From Fine Woodworking #206
For decades, Fine Woodworking's tradition has been to offer expert guidance from great woodworkers, helping readers learn new techniques and avoid mistakes. But try as we might, we can't always anticipate which parts of a…
Start your 14-day FREE trial to continue reading this story.