Handplaning 101
Expert advice on setting up and using a plane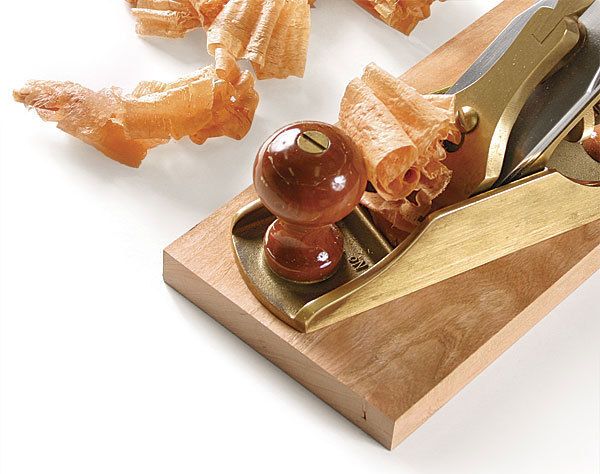 Synopsis: This companion piece to Plane Like a Pro   gives the basics of handplaning a surface so that it is flat, straight, and smooth. Handplane users who have struggled with technique will find tips from expert Chris Gochnour to guide them along their way.
From Fine Woodworking #204
The smoothing plane is one of my best friends in the shop, and I reach for it frequently. A sharp smoothing plane meticulously shaves the surface of a board, creating a glass-smooth sheen that highlights the wood's figure while leaving a dead-flat surface in its wake. For most furniture parts, a handplaned surface is good enough for finishing. But not everyone has success with the handplane. Many who buy a smoothing plane have so much trouble getting good results that they set the tool on a shelf, where it becomes a dusty spectator to the real action in the shop.
Problems occur…
Start your 14-day FREE trial to continue reading this story.