Marking Knife Cuts Wrong Board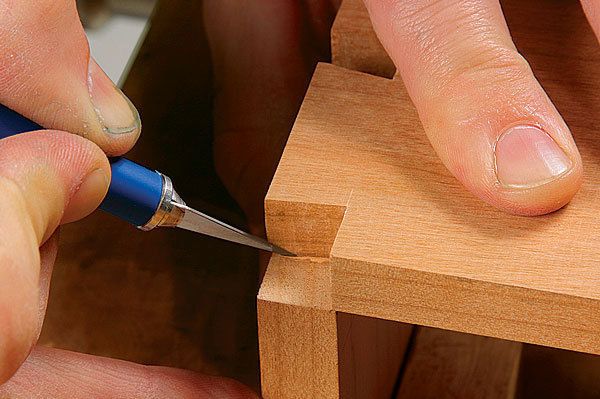 Q:
When I cut dovetails, I do the tails first and then transfer them with a marking knife to the pin board. But my knife often cuts into my tails. What am I doing wrong and how can I correct it?
Bill Huyck, Sewanee, TN
A:
My guess is that you're using a marking knife with a bevel on each face, like an X-Acto knife.
If the blade is tilted too much, there's nothing to guide it and it will cut into your tails. If it's too vertical, the scribe line will be offset and inaccurate.
Wrong Tilt

Tilt your knife too much, and the point will grab the reference edge.

Don't tilt it, and the cutting edge will be too far from the reference piece.
Correct Tilt

For an accurate and controlled cut, put the bevel flat against the tail board.
Tilt the knife…
Start your 14-day FREE trial to continue reading this story.