Shop Flooring: PVC Rolls
Durable material is simple to install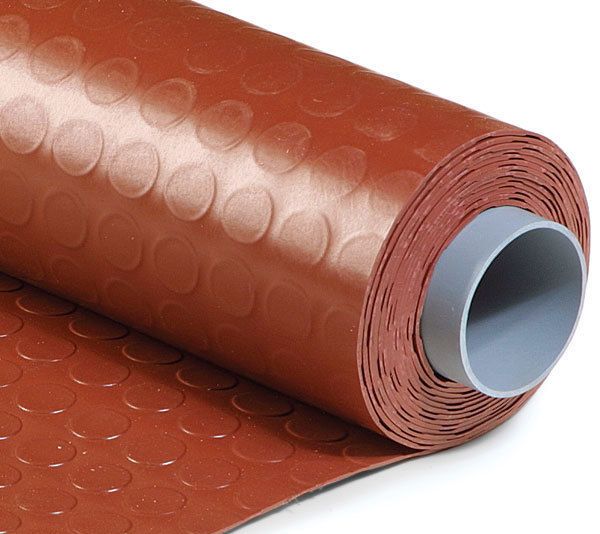 PVC rolls cover a concrete floor in no time, lending a clean and uniform covering. Although durable, it is thinner and more flexible than the PVC tiles. In this short article, find out how to install it and where to buy it.
PVC roll floor covering is typically about 1/8 in. thick and is available in various widths, lengths, and colors. The covering is easy to install: simply unroll it. Adjoining sheets can be butted together, but for a better joint, tape mating edges to the concrete with indoor/outdoor double-faced tape.
Surface in no time
The large, heavy rolls are easy to install once in position. Wait for warm weather, as the PVC material is more pliable and easier to unroll above 60°F.
Trim with a utility knife. Before trimming the excess material, allow it to relax at the base of the wall.
Hold down edges. Use indoor/outdoor double-faced tape to seam the edges.
Where to buy
Armor
Approx. $2.07 per sq. ft.
www.armorgarage.com
BLT (BETTER LIFE TECHNOLOGY)
Approximate cost: $2.60 per sq. ft.
www.bltllc.com
Gladiator
Approx. $2.59 per sq. ft.
www.lowes.com
-Excerpt from Workshop Solutions 2008