4 Bench Jigs for Handplanes
Accurate handwork is easier with these clever jigs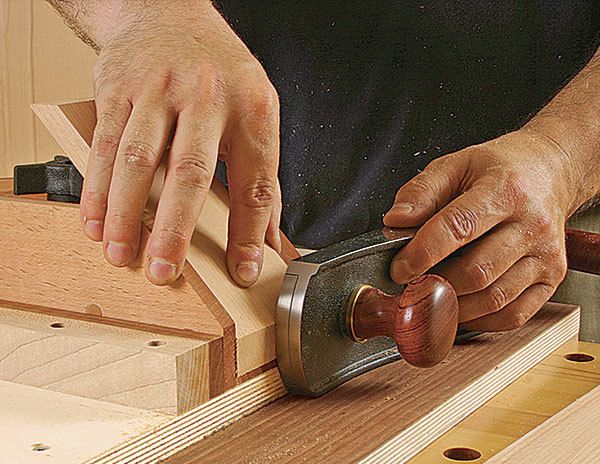 Synopsis: Norman Pirollo discovered the joys of woodworking with hand tools a few years ago. And while he relishes this quiet, hands-on approach to the craft, he's had to find ways to make handplaning more efficient. This series of jigs is one way he does it. Designed with 3/4-in.-dia. dowels that fit into dogholes in his workbench, these jigs-a planing stop, a bird's-mouth stop, a planing board, and a shooting board-help make it easier to plane the ends, edges, and faces of boards, fit perfect miters, and work with small, narrow, or oddly shaped workpieces.
---
Like many woodworkers, I began with hand tools but quickly progressed to using machines for almost every aspect of my work. A few years ago, as I developed my woodworking business, I decided there must be a less dusty and more peaceful way to make furniture. I took courses at a woodworking…
Start your 14-day FREE trial to continue reading this story.