Free Plan: Classic Lift-Lid Box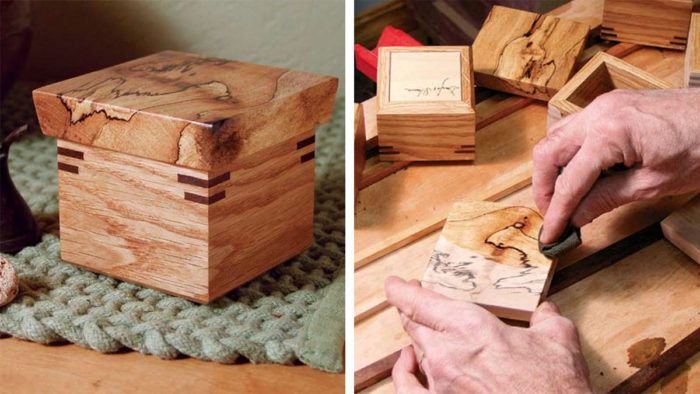 You may wish to make a ring box or gift box, but with these plans you might find the box itself becomes more treasured than its contents. By changing the size, proportions, joinery, or wood choices, you can create countless attractive variations of this simple design.
The sides of this box are joined with simple miter joints strengthened by adding keys made easily with a tablesaw jig. The base is plywood glued securely, and the hardwood lift lid is rabbeted for a snug fit.
These project plans will not only show you how to construct the box, but give you hints on utilizing grain patterns, show you techniques for cutting a perfect miter, and making quick jigs.
CLICK HERE for the free project plans for the Lift-Lid Boxes.