Caddy Keeps Sawblades Organized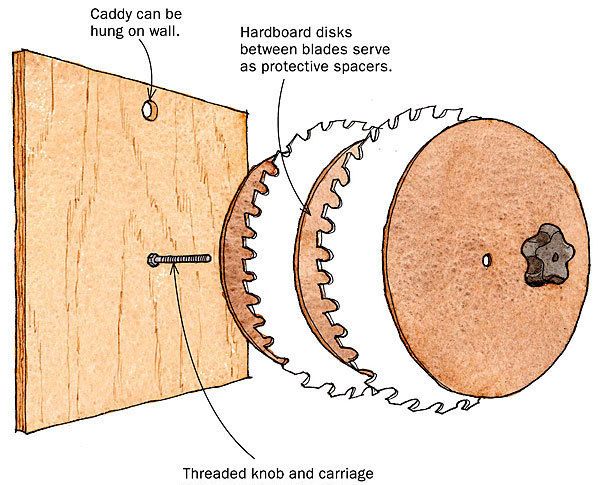 Sawblades are expensive and easily damaged by poor storage and handling. So I came up with a sawblade caddy that protects the blades while minimizing storage space and permitting transport.
The caddy is simply a piece of 1/2-in.-thick Baltic-birch plywood with a 1/4-in.-dia. carriage bolt protruding from the front. I place the blades over the bolt and separate them with 1/8-in.-thick hardboard disks, which I cut on the bandsaw using a circle-cutting jig. A large, threaded knob holds the stack of blades securely. I drilled a hole in the top of the caddy to hang it on the wall. The caddy gets heavy with all the blades, so use a large screw that is well secured into a stud.
I have two caddies, one for 10-in. blades and one for 7-1/2-in. blades.
Drawings by Jim Richey

Drawings by Jim Richey