A Turner's Basic Tool Kit
A group of tools to get you started on spindle and faceplate turning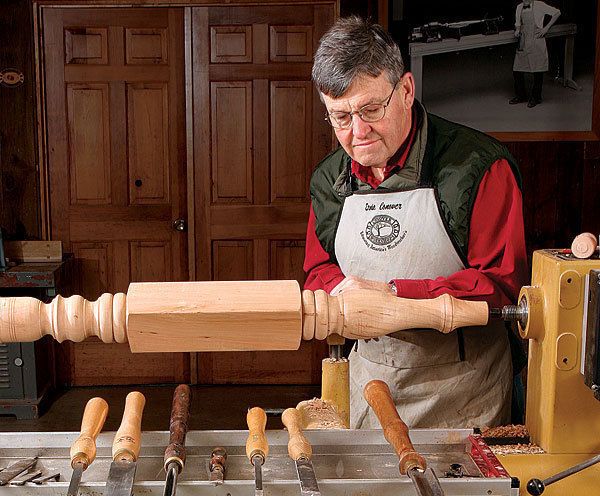 Question: I have no turning experience, but my next tool purchase will be a lathe. I plan to turn everything from bowls to chess pieces. Should I buy a full set of lathe tools? Or would I be better off starting with two or three must-haves and adding tools as I begin to specialize?
-Joe Ullrich, Grayslake, Illinois
Answer: I firmly believe that a tool-turning set represents a very poor value. These sets are compiled by merchandising "experts" who are clueless about turning. The result is a collection of tools of which only one or two are actually worth having.
You should buy only high-speed-steel (HSS) tools and avoid the cheaper carbon-steel ones. HSS holds an edge longer and you do not need to worry about burning it on the grinder. Powdered metal tools are now offered; but I find that they do not hold an edge any longer than…
Start your 14-day FREE trial to continue reading this story.