Bevel-Up vs. Bevel-Down Planes
It makes a difference whether a plane blade's bevel faces up or down. Learn why in this short article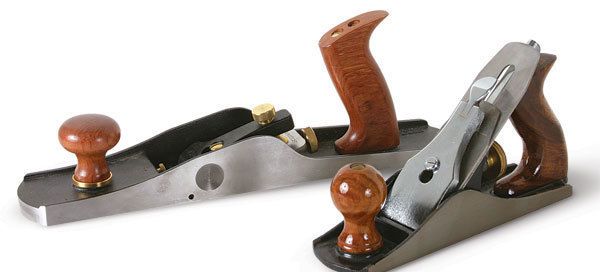 The tip of a plane iron or blade is beveled on only one face, and handplanes can be classified based on whether the blade is mounted with the bevel facing up or down. Until recently, bevel-down planes were the rule.
Only small block planes were bevel-up. Now, a variety of bench planes have this bevel-up configuration, which makes them more versatile.
Here's why: In a bevel-down plane, the blade (along with a chipbreaker, which attaches to it) rests on a frog—typically, a 45° bed screwed to the plane body. Because the bevel is behind the edge, the cutting angle is fixed at 45°. That's a good angle for most tasks, but not for end grain or grain prone to tearout.
A good angle for general use. The 45º cutting angle of a standard plane makes fast work of surfacing this poplar board.
In a bevel-up plane, the bevel leads into…
Start your 14-day FREE trial to continue reading this story.