18th-Century Style Sawhorse
Based on examples in the historic cabinet shop at Colonial Williamsburg, this sturdy shop staple features fine joinery and a stout design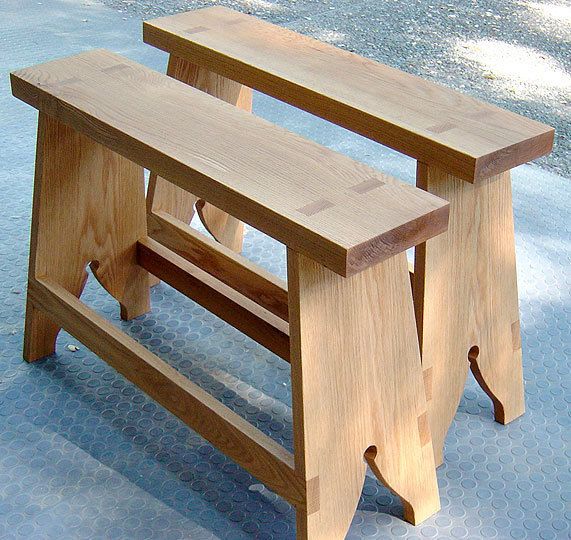 During a visit to the historic cabinet shop at Colonial Williamsburg several years ago, I saw a pair of sawhorses that displayed all of the characteristics I love in these workshop staples: they were sturdy, durable, and attractive.
At first glance, the sawhorses blended right in with the rest of the tools and benches in the 18th-century living museum. However, it turned out they were designed and built around 1970 by George Wilson, a woodworker, luthier, and reproduction tool maker who makes the tools used in the historic trade shops at Colonial Williamsburg.
The cabinet makers working in the shop that day allowed me to take some measurements of the sawhorses, and I brought the sketches back to my shop to build some of my own.
Anatomy of an 18th-century style sawhorse There are only three unique components in this sawhorse–the legs, the saddle, and the stretchers. However, the splayed design and advanced…
Start your 14-day FREE trial to continue reading this story.