Moving Forward, Always
Magazine index change and a new place to find project plans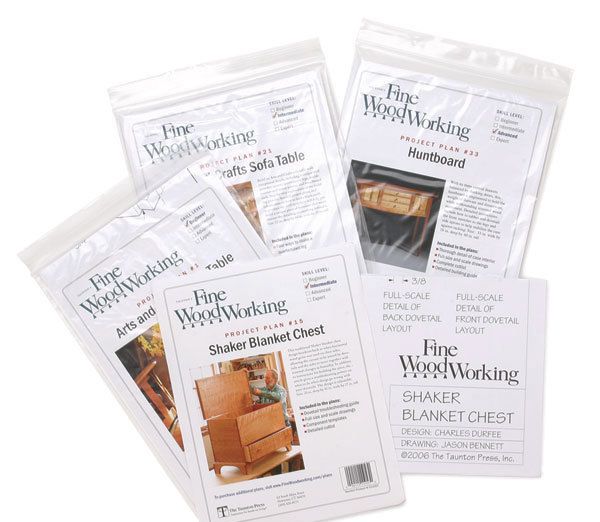 A comedian once said that a relationship is like a shark-it has to keep moving forward. Our relationship with you is no different. About a year ago, we completely revamped FineWoodworking.com, giving us more ways to meet your needs. Hundreds of video clips put woodworking in motion; expert forums address more of your questions; blogs let you follow projects from start to finish; tool reviews guide your purchases; there is an expanded gallery; and our entire archive of past articles is, like everything else, at your fingertips 24 hours a day (see p. 6 for a few of this month's online features).
With a free, cumulative, searchable index online, we've decided to stop printing the annual index in the back of the magazine. We'll use those four pages to bring you more tips, techniques, and inspiration.
We continue to move forward. For those who have called looking for full-size drawings and more detailed cutlists for projects featured in the magazine, we now have an answer. We selected 25 high-interest projects from past issues (we will continue to select projects going forward) to be drafted as full-scale plans. We also invited a leading publisher of plans to expand our lineup, bringing it to 59 and counting. Visit our Plan Store to purchase them. Of course, project articles in the magazine will remain as thorough as ever, with the same detailed dimensions, clearly presented how-to, and exploded drawings.
Stay tuned for a few great new features in the magazine. And continue to let us know what you need from this relationship.