Get a Handle on Your Chisels
Invest new life into old tools with shopmade handles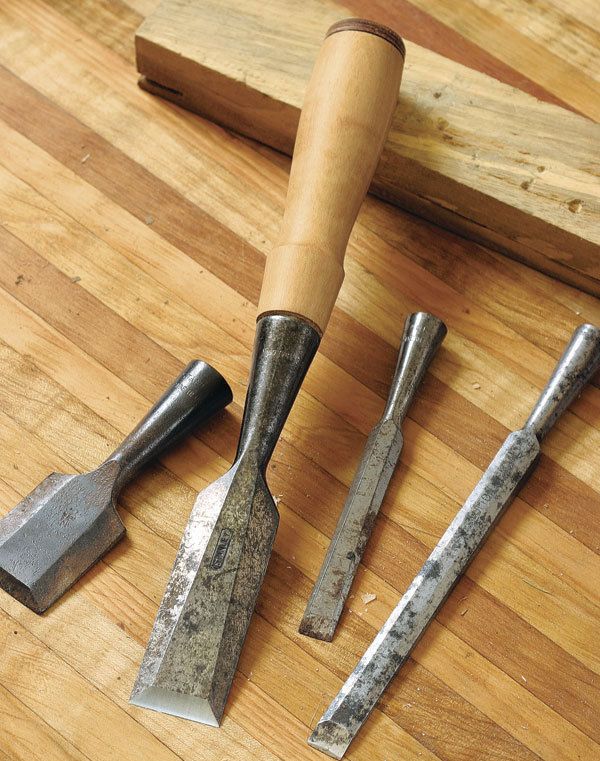 Synopsis: There are premium chisels out there at flea markets, estate sales, and auctions–provided you know how to make your own handles. Bob Smalser demonstrates how to make a simple shopmade handle that will turn a used tool into a valuable addition to your workbench. Step-by-step instructions show how to use a lathe to shape the handle and the tenon, sand and finish the handle, and fit it and set it into the tool.
Have some old socket chisels around that need handles? If not, perhaps you should. Even with today's high collector interest, flea markets, estate sales, and auctions still provide excellent values in tools if you can make your own handles. I prefer my own handles anyway, as I custom-fit them to the size of my hands and to my working style.
What's the big deal about old socket chisels in the first place? They generally…
Start your 14-day FREE trial to continue reading this story.