Hitachi - Random-Orbit Sander No. SV13YB
This single-speed sander is a sturdy, no-frills machine with a good grip.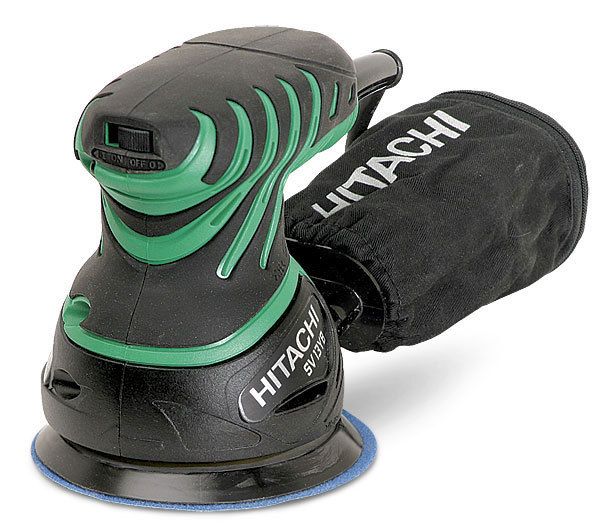 Hitachi offers a single-speed random-orbit sander (No. SV13YB) for $59 that spins a 5-in.-dia., 8-hole, hook-and-loop pad. It is a sturdy, no-frills machine with an excellent tactile grip. Its 2-amp motor refused to bog down during aggressive work. However, its dust collection, which uses a cloth bag, was only average. And that's the best it will do, as there's no adapter for connecting the sander to a vacuum. Two other design flaws were surprising. The on/off switch is a small, recessed slide that's hard to actuate, and the dust-bag connection is a flimsy split-mount attachment. Hitachi offers a variable-speed model of the same tool for $69.