IWF 2006
Look for us this summer in Atlanta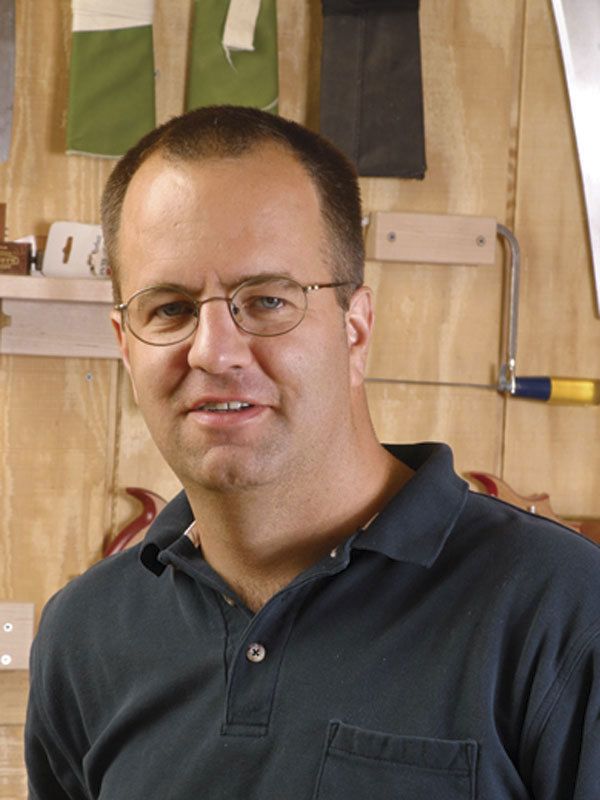 Although a brief walk outside the Georgia World Congress Center can be withering in August, the IWF show floor is always cool. Manufacturers save up their coolest new stuff for unveiling at the International Woodworking Machinery & Furniture Supply Fair (IWF), the biggest woodworking show in North America, held once every two years in Atlanta. At the 2004 fair, literally miles of aisles welcomed 25,000 visitors.
Fine Woodworking editors will be at IWF 2006 in force, to meet readers and troll the sea of carpet and concrete for promising new products. The show dates are August 23-26, and you'll find us at booth B460.
Watch a dovetail demo
Stop by our booth to see author Carl Swensson demonstrate how to cut half-blind dovetails quickly and efficiently by hand, as featured in the July/August issue ("Half-Blind Dovetails"). The show runs four whole days — Aug. 23-26 — so get there early before Swensson develops a case of dovetail elbow.
Win a Chippendale mirror

At our booth, we'll be raffling off the Chippendale mirror built by Steve Latta for his article in the July/August issue. Enter your name for a chance to win. Not going to IWF? You can download free plans and build your own.
Meet the editors
Editors Roland Johnson, Tom McKenna, David Heim, Matt Berger, and Asa Christiana also will be at the booth to get your feedback on the magazine and the new FineWoodworking.com. Tell us about your own work. Suggest an article idea. And, if you're a long-time reader of Fine Woodworking or you have an interesting story about how the magazine inspired you, stop by to participate in our man-on-the street video interviews to be featured on our Web site.
Check out our blog
As always, soon after the show we will report on the best new products for small-shop woodworkers, as well as the award winners in furniture design and tool innovation. New this year we'll be blogging from IWF on our editors' Web log, Editors Mailbox, where we'll report on breaking news and happenings from the show floor.
To learn more about the show, visit www.iwf2006.com.
Asa Christiana is executive editor of Fine Woodworking.
Photo: Kelly J. Dunton