Saint-Gobain Abrasives - Norton Flattening Stone
This flattening stone made by Norton is made of silicon-carbide.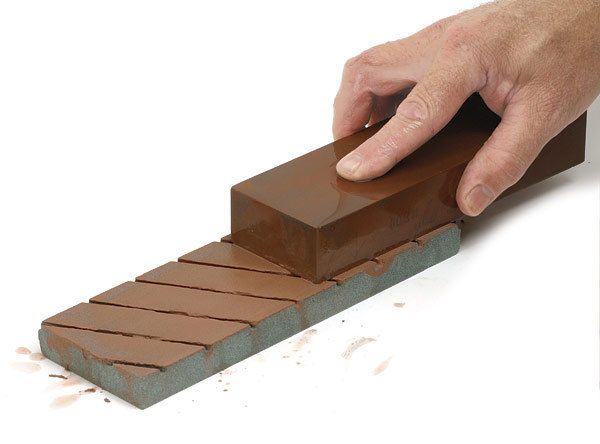 My Japanese Waterstones had been showing signs of neglect. Tools took longer to sharpen, the sign of a clogged stone, and were starting to dish. My stones needed flattening.
The last time I flattened them, I spent a dull hour or so rubbing the stones back and forth on sandpaper laid out on my tablesaw. I wasn't looking forward to repeating that task. On a visit to www.toolsforworkingwood.com, I found a silicon-carbide flattening stone made by Norton. As soon as I got it, I headed for the basement shop. I was not disappointed.
After soaking the Norton stone in water for a few minutes, I started rubbing the waterstones across its surface. It took no more than a minute to flatten each side. Of course, once the stones were flat, I had to hone a plane iron. What a difference! Half a dozen strokes, and I was ready to work wood.