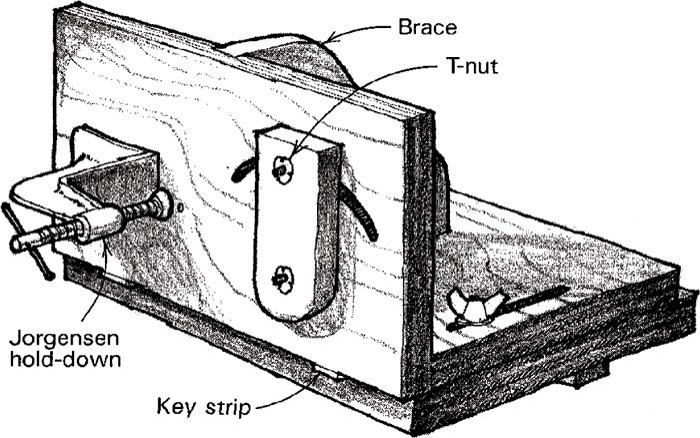 Faced with cutting 32 tenons on a recent project, I priced a new Delta tenoning jig and found it beyond my budget. So I put myself to work and made the jig pictured here at the cost of a few 3/4-in. plywood scraps and some hardware items already in my shop. It consists of a baseplate that rides along the miter-gauge slot, and a top table that adjusts closer to or farther from the sawblade. The work is clamped both against the jig's face and a vertical stop block, which can be pivoted to an angle if necessary.
To cut the tenons, I installed two identical 8-in. blades on my saw arbor with a 1/2-in. spacer between. I had the 32 tenons cut in no time.
Harrie E. Burnell, Newburyport, Mass.
Fine Woodworking Magazine, October 1986 No. 60
Start your 14-day FREE trial to continue reading this story.