Shopmade Tenon Jig
Build a plywood jig for cutting square and accurate tenons on the tablesaw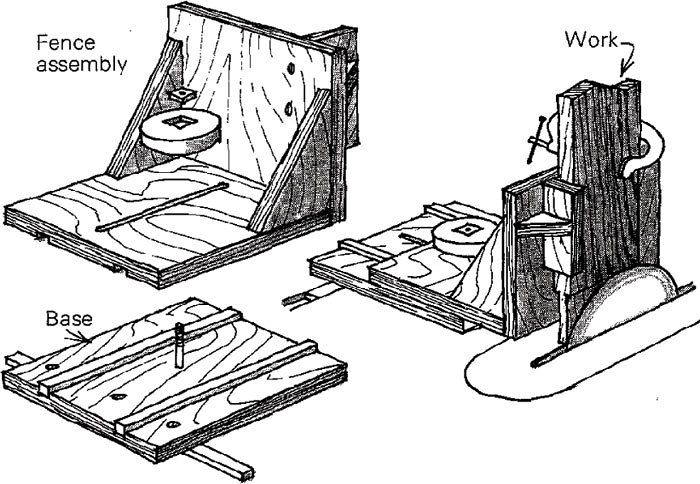 This jig, designed to cut tenons and bridle joints on the table saw, performs as well as more expensive commercial versions.
It consists of a base, which travels in the miter gauge slot, and a fence assembly. Dadoes in the fence assembly slide on rails in the top of the base to allow the blade-to-fence distance to be varied.
The two pieces are locked at the correct position with a shopmade handle comprised of a nut mortised in a block of wood. Make the other jig parts of high-quality 3/4-in. aircraft or hardwood plywood; don't waste your time with fir plywood.
To use the jig, clamp the workpiece to the jig fence with a C-clamp or a hold-down clamp mounted on the fence. Then align the jig to the proper location for the cut, secure the fence assembly to the base, raise the blade to the correct height, and push the workpiece through the saw.
Originally published in the October 1979 issue of Fine Woodworking
Illustration: Jim Richey