Porter-Cable - Grip-To-Fit Cordless Drill 9984
Porter-Cable's 19.2v drill driver features 22 clutch settings and an adjustable-size grip.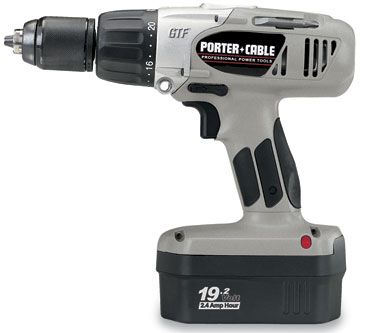 In my experience, Porter-Cable cordless drills are dependable and durable. This new 19.2v model is in the same class as other industrial-grade 18v tools, but what makes it stand out is its adjustable grip system, which means a lot to people with small hands – like me.