Products Engineering - Combination Square 7118-012-H
This combination square from Products Engineering is available as a four-piece set and can be purchased with a 24-in. blade.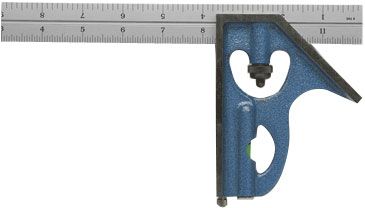 This Products Engineering square had a hardened head and excellently machined satin-chrome blade. Although I didn't care for the winged lock bolt, this is a very nice set at a reasonable price. The lockbolt mechanism dangled when the blade was out, but it never fell out.