Angle Blocks for the Radial-Arm Saw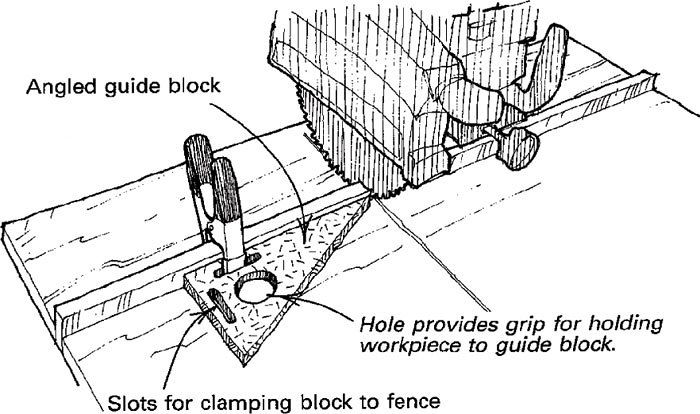 When you need to make angle cuts on a radial-arm saw, it is quicker and more accurate to use precut guide blocks than it is to move and reset the saw arm. But using an angled guide block is safer if the block is fixed to the fence, so I rout 1/2-in.-wide slots in the block along both perpendicular edges, for securing it to the fence with a spring clamp. In addition, a large hole cut in the center of the block with a hole saw provides a convenient way to hold the work firmly to the guide block during the cut.
James Hurley, Nevada City, Calif.
Fine Woodworking Magazine, April 1991 No. 87