Carving Leaves on a Turned Post
Master Class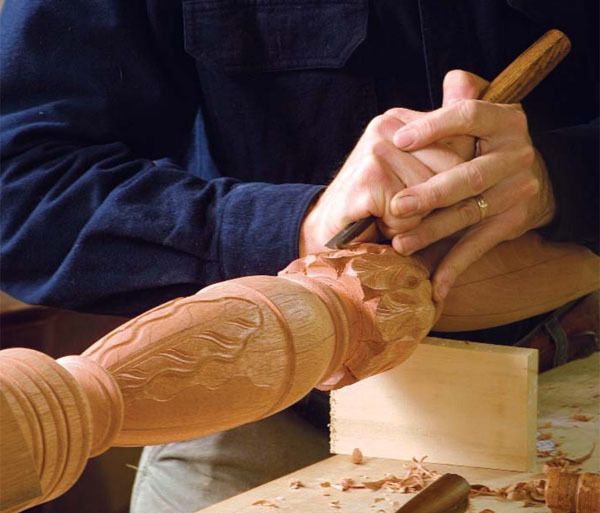 Synopsis: Two carving lessons by Allan Breed are the focus of this article. Working on a turned bedpost, Breed teaches readers how to carve two versions of corn leaves. Once mastered, these techniques can be used for carving a variety of patterns on turned posts.
From Fine Woodworking #172
The ability to carve in the round is useful not only on beds—the Federal example covered here—but also on table pedestals and legs, chair legs, chest columns, finials, clock columns, and other turned work. Often this type of carving is easier for the beginner because the cutting is done with the grain as one works downhill (from the larger diameter to the smaller).
Heavily carved bedsteads were less common in the Colonies than in Europe, where designers such as Chippendale and the team of Ince and Mayhew were concocting regal examples. In the Colonies, though, high-post bedsteads were nearly always…
Start your 14-day FREE trial to continue reading this story.