Why Use Nails in Fine Furniture
They're the best fasteners to use for many applications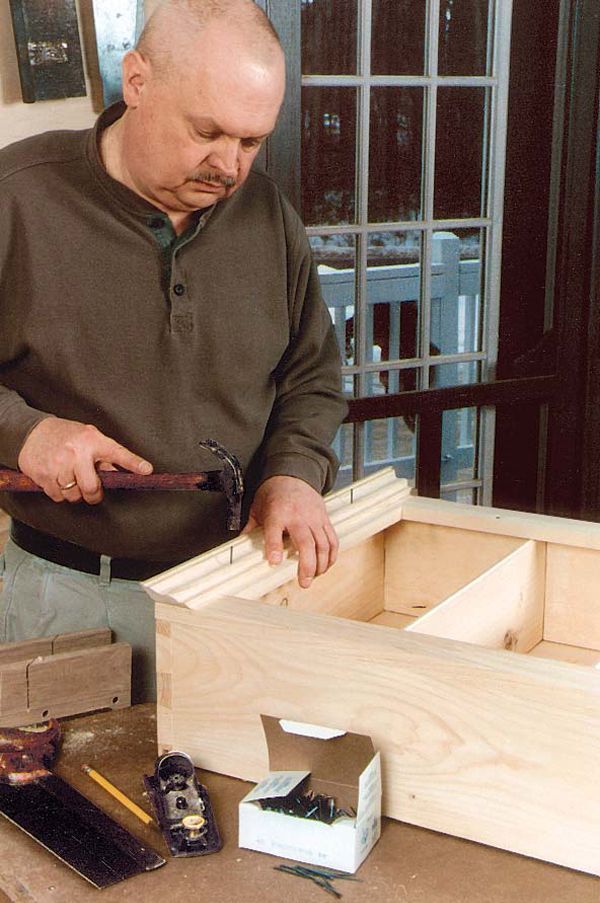 Synopsis: Nails have a bad reputation as a joinery method for fine furniture, one that woodworker Mike Dunbar feels is somewhat undeserved. While many folks think using nails is an indication of poor-quality construction, they do have a place in woodworking, such as when fastening back boards to chests and cupboards, keeping drawer bottoms in place and attaching moldings and other thin strips to furniture. Dunbar discusses types of nails and how to use them properly.
From Fine Woodworking #171
Visitors to my workshop appreciate that I make chairs without nails. They think that making furniture with nails is a sign of poor workmanship. While you wouldn't want to join chairs with nails, they are the best fasteners to use for many other applications.
Nails have been around for thousands of years. Ancient Egyptians and Romans used them, as did every furniture-making culture since the dawn of woodworking. Despite this…
Start your 14-day FREE trial to continue reading this story.