My Favorite Dovetail Tricks
Five ways to increase accuracy and reduce the time it takes to execute this hand-cut joint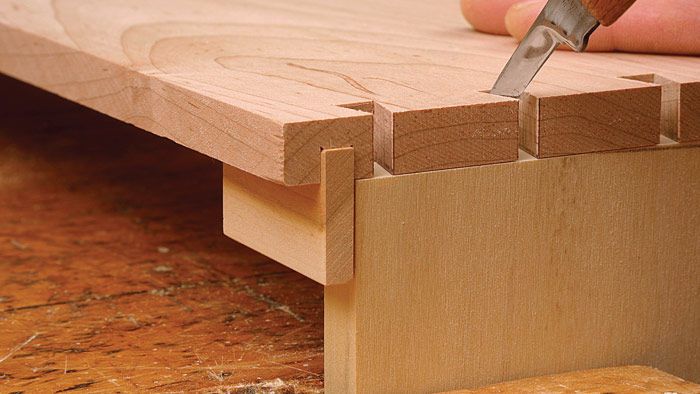 Synopsis: Pins first, or tails first? Either will do when cutting dovetails, says longtime woodworker Christian Becksvoort (who happens to be a tails-first guy). Becksvoort, who has cut thousands of dovetails in his years as a woodworker, shares his five favorite tips for making the job faster and easier, such as cutting two pieces at once, using alignment blocks and a graphite pencil for markup and fitting, and strategies for easier glue-ups.
From Fine Woodworking #171
Several years ago I contributed to an article, along with Tage Frid, that argued the merits of cutting pins or tails first (FWW #116). Frid prefers pins first; I'm a tails-first guy. But ultimately, as I tell my students, it matters little which part you cut first because once the joint goes together, no one can tell the difference.
Over the years I've been building furniture, I've cut thousands of dovetail joints by hand, and…
Start your 14-day FREE trial to continue reading this story.