Inspiration for a Bedside Cabinet
Subtle details complement form and function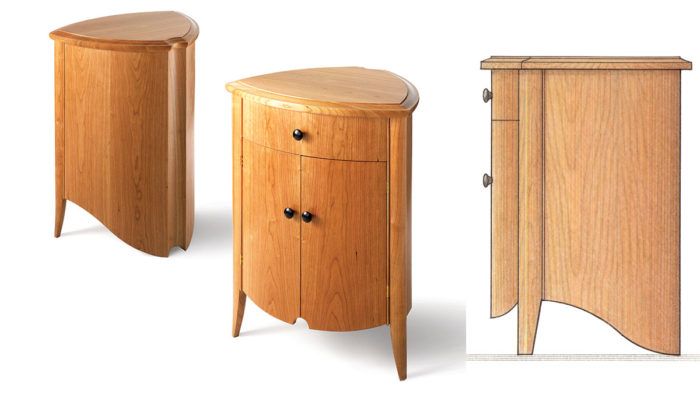 Synopsis: Michael Fortune got the inspiration for his curved bedside cabinet from a flea-market find in his college days. His old pine chest of drawers had back legs that were cut out extensions of the solid-wood side panels. This simple leg-curve design came into play when Fortune designed his bedside cabinet, which also includes a wide cove from top to bottom along the back, a bead detail that cleverly conceals the hinges of the cabinet doors, and a drawer with curved front and sides.
When designing a piece of furniture, I never know where an idea is going to come from. Indeed, it sometimes evolves quietly from an unlikely place. That certainly was the case when I designed this bedside cabinet.
During my college days, my apartment had virtually no furniture. One day, however, I had the good fortune to find an old pine chest of drawers in a ditch…
Start your 14-day FREE trial to continue reading this story.