Graceful Glass Doors
Delicate muntins require exacting machine work and handwork, but they create doors of elegant proportions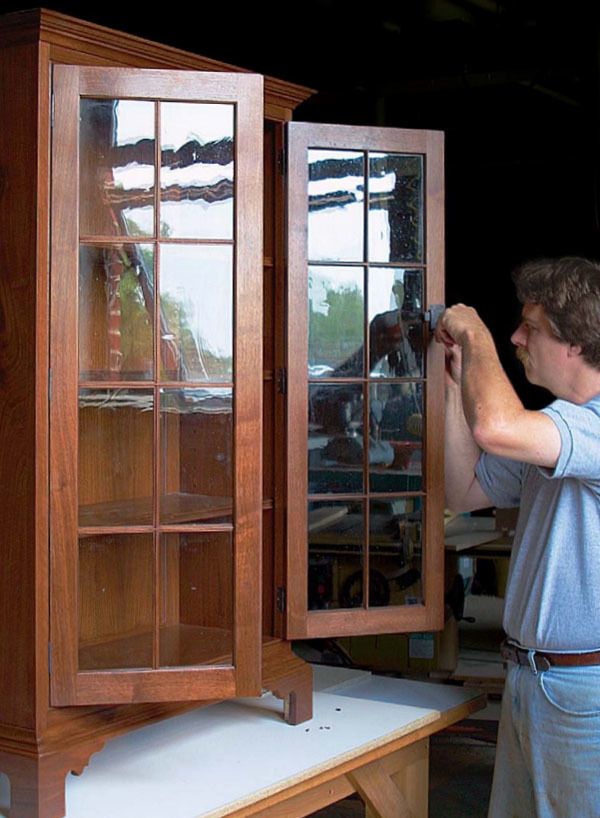 Synopsis: It takes precise machine and hand work to create the elegant glass doors in this bookcase by woodworker Steve Latta, but the results are worth it. The joinery of the frames is standard mortise-and-tenon fare, but each of the delicate muntins is made from two separate pieces of wood, a face piece shaped with a small bead that fits over a lattice grid. These glass doors are ageless and speak to a time when attention to detail meant a little more than it often does today.
From Fine Woodworking #171
A pair of properly executed glass doors adds sophistication to a bookcase, a breakfront or a case-on-chest. The doors on this walnut bookcase that I made for my wife are similar to ones I saw several years ago on an English antique. Most glass doors today are built using cope-and-stick knife sets to shape the muntins. Not so with these…
Start your 14-day FREE trial to continue reading this story.