Scaling Furniture from Photos
Apply the laws of perspective to create working drawings from photographs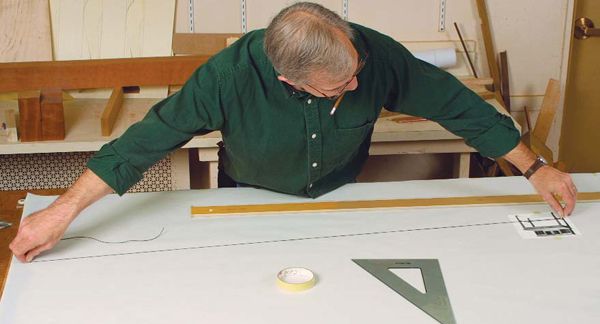 Synopsis: Have you ever wanted to build a piece of furniture after seeing it in a photograph? This article by Miguel Gómez-Ibáñez provides step-by-step instructions to create accurate and comprehensive project plans from a photograph. Tips for drawing in perspective and drawing to scale are detailed as he walks readers through a drawing of a contemporary-style secretary desk. A few measuring and drawing tools are all you need to get started.
From Fine Woodworking #170
Thumbing through magazines and books, you may see furniture that you would like to make. But to do that, you need a set of working drawings. To evaluate proportions and details accurately, you need to draw the piece to scale.
Published photos usually provide overall dimensions: depth, width, and height. While helpful, they do not provide enough information on which to base a detailed drawing.
Using a copy of the photo of the furniture…
Start your 14-day FREE trial to continue reading this story.