Craftsman - Shop Vacuum 17924
This Craftsman model is no longer available.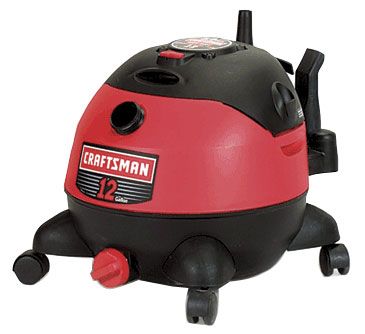 No shop vacuum has the power or longevity to replace a dedicated dust-collection system, but a number of them will work well enough as portable dust collectors for benchtop machines in small shops or as backups to larger systems. The 13 vacuums I looked at were quieter than those of a few years ago, and all had adequate power as long as I kept the filter from clogging. I found that the better performers had filters situated horizontally above the tank. Hose diameter also is critical to the function of a vacuum, particularly when the machine is used as a dust collector.  A 2-1/2-in.-dia. hose is good for planers and routers, but a small hose diameter is best for small portable tools like sanders and saws.
The body and accessories on this Craftsmand model were prone to rust and the motor draws fewer amps than others of its size.