Jet - 14-in. Bandsaw JWBS-14CS
Jet's 14-in. bandsaw features a 1-hp motor, a built-in dust chute, and is available with a one-piece welded stand or an open stand.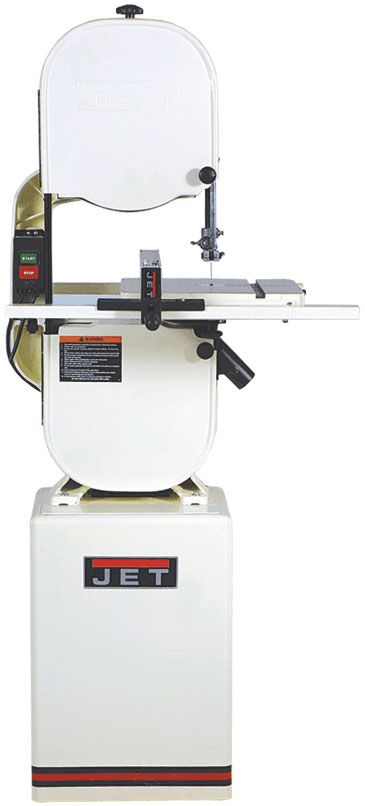 The bandsaw is a versatile tool that rips, resaws, crosscuts, and cuts curves. And when the table is tilted, it makes all kinds of angle cuts, too. Plus it can be used to cut tenons, dovetails, and various other joints. The 14-in. size is good for most small shops, so we decided to test nine popular models on the market, evaluating them for wheel roundness, alignment, blade tension, and table flatness.
The Jet, along with the Ridgid, ranked first in blade-changing ease. Its fit and finish were second only to the Delta's. The wheels aligned perfectly, and wheel or tire runout was minimal. And the fence would have been an easy favorite had it allowed for more blade-drift adjustment. It cut acceptably during the cutting test. During the resaw test, when compared to all but the Delta, the Jet motor had less of a tendency to bog down. Also, it's beefier than the other saws in the test, except for the Delta.