Lobo Machinery Corp. - Cabinet Saw TS-1010
Lobo has built a cabinet-style saw with industrial grade features.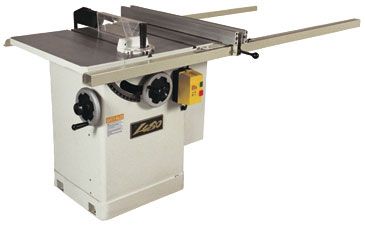 This saw has a cast-iron throat plate, as is found on larger industrial machines, and the fence was the best of those in its price range. But overall, its fit and finish were mediocre. The miter gauge had a flimsy, thin scale that was crudely trimmed. Lobo was unable to replace a part damaged during shipping.
For a full review on this saw, read the June 1999 article from Fine Woodworking magazine, available on the Fine Woodworking Network.