Sharpening Handsaws
It's a matter of knowing all the angles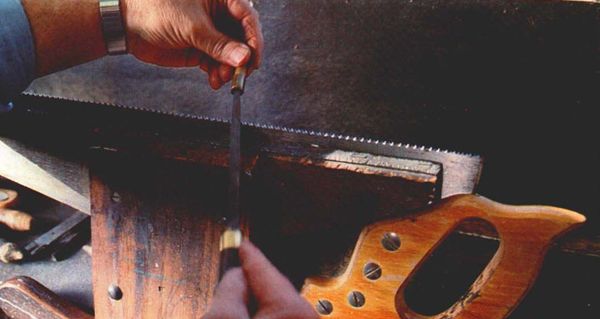 Synopsis: Harold H. Payson remembers a time before circular saws, when the handsaw that cut fast and true to the line without biding or rattling in its kerf was admired and remembered. Properly sharpened handsaws make short work of most cutting tasks; improperly sharpened, they're drudgery to use. Here he explains how to remedy a saw's problems: he outlines the basic process of sharpening and then details how to do it. He uses a filing bench and a filing vise to hold the saw properly, and he uses a sawtooth jointer and saw set. He clarifies the differences between sharpening crosscut saws and ripsaws, and he shares tips on troubleshooting a saw. Side information by Henry T. Kramer explains how to use handsaws.
Years ago, a visitor to my father's shop in Rockland, Me., spying the half-dozen or so heavily chewed file handles sitting on his filing bench,…
Start your 14-day FREE trial to continue reading this story.