Gluing Up
How to get a strong, square assembly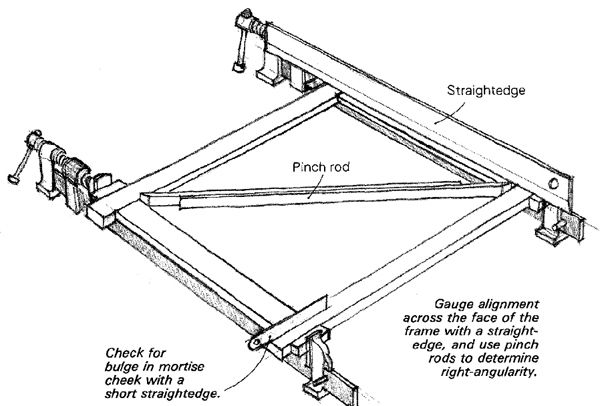 Synopsis: Gluing up is an irreversible, one-shot deal. Ian J. Kirby says that to get the best results, you should have a table especially prepared for this purpose, its surface flat, clear of debris and well waxed. He advises dry-clamping your piece together first exactly as you would a glued assembly, checking for accuracy along the way. He offers a range of tips, and then breaks down each step for instruction specifically on bar clamps, glue application, edge gluing, mortise and tenon joints, alignment, face assembly, and carcase jobs.
From Fine Woodworking #31 
Gluing up is unique among woodworking operations. It's an irreversible, one-shot deal and has to be got right. You may have done accurate work up to this point, only to find that a small error in assembling or clamping has produced all sorts of inaccuracies that will be difficult, perhaps impossible, to fix. A common lament in woodworking…
Start your 14-day FREE trial to continue reading this story.