The Mortise and Tenon Joint
Best results come directly from chisel and saw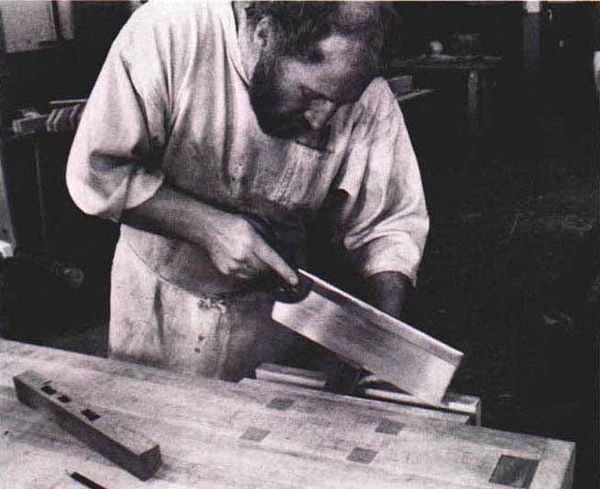 Synopsis: Ian J. Kirby says the mortise-and-tenon joint is fundamental to woodworking. In this article, he focuses on the basics of designing mortise-and-tenon joints to fit their purpose in a structure and on how to make a single joint with hand tools. He outlines common mistakes made in designing, shares general rules to make the joints, and then discusses the tools needed for this type of job. He explains how to set the mortise gauge, knife the shoulder lines, chop the mortise, saw the tenon, and check the accuracy before assembling the joint. Photos and drawings illustrate every aspect of the joint.
From Fine Woodworking #15
The mortise and tenon joint is used to bring two pieces of wood together, usually at a right angle, as in frames for carcases and doors, table legs and aprons, chair legs and rails. It is fundamental to woodworking and is made in innumerable variations,…
Start your 14-day FREE trial to continue reading this story.